PEOPLE ABUSED RECOVERING IN SERENITY
Going thru physical abuse, bullying, the divorce of my parents and Daddy's alcoholism, gave me a young life of depression and sorrow. But, I moved into grandma's house and she was a saint of God. Her love for God, music and her purchase of my first guitar, led me to a life of happiness and musical success. In 2017, I performed in Paris, France at the American Cathedral and was inducted into the GMA Gospel Music Hall of Fame as a member of the Gold City Quartet. In 2018, I moved to Branson, joined Branson's Famous Baldknobbers. 
My wife, Angeline grew up a preacher's kid and they traveled as evangelists, but later, Angeline found herself in the wrong crowd and pulled into a heroin addiction in 2008. She also experienced physical and domestic abuse. One night, she went to a friends house and shot up in the neck. She made it back to the car, but passed out. Her friends rushed her to the ER where they said, she died for five minutes. But today, she's alive,  celebrating 14 years clean and is sharing her miracle story!
Our daughter Jasmine, was born with Beckwith Weidamin Syndrome. she's had many surgeries in her life. She deals with one side of her body growing faster than the other. Internal organs as well as external. she was not supposed to make it to 22, but here she is, health, happy and a wonderful blessing to all who know her.
God sent Angeline and Jasmine to share the miracles that God can perform in your life and the lives of your friends and family.
Help us reach people for Jesus
Call today 877-717-2747
Or email Info@thekeetons.org
Answer for the Lost
DANIEL KEETON - TENOR VOCALIST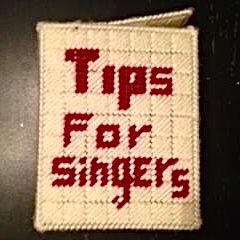 Help us Share Jesus for Mama
Here's the box my mama made. While singing at a flea market, she gave it to me. "Son, put this box where people are eating. They'll give ya tip, you can get a hot dog." After I sang, I opened the lid & there was a tip, an empty coffee creamer and a package of salt! You can help me get a hot dog or 1/2 gallon of fuel. $2 goes a long way!
Enter the amount you wish to donate